My Blog
Posts for: April, 2019
By Sandy Spring Dental Care
April 18, 2019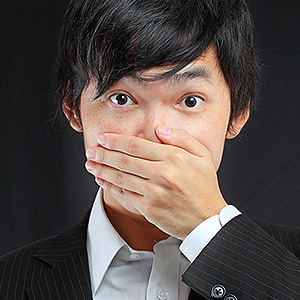 Drugs play an indispensable role in treating disease. For example, life without antibiotics would be much more precarious—common infections we think nothing of now would suddenly become life-threatening.
But even the most beneficial drug can have disruptive side effects. Antibiotics in particular can cause a rare but still disturbing one: a growth on the tongue that at first glance looks like dark hair. In fact, it's often called "black hairy tongue."
It isn't hair—it's an overgrowth of naturally occurring structures on the tongue called filiform papillae. These tiny bumps on the tongue's upper surface help grip food while you're chewing. They're normally about a millimeter in length and tend to be scraped down in the normal course of eating. As they're constantly growing, they replenish quickly.
We're not sure how it occurs, but it seems with a small portion of the population the normal growth patterns of the papillae become unbalanced after taking antibiotics, particularly those in the tetracycline family. Smoking and poor oral hygiene also seem to contribute to this growth imbalance. As a result, the papillae can grow as long as 18 millimeters with thin shafts resembling hair. It's also common for food debris and bacteria to adhere to this mass and discolor it in shades of yellow, green, brown or black.
While it's appearance can be bizarre or even frightening, it's not health-threatening. It's mostly remedied by removing the original cause, such as changing to a different antibiotic or quitting smoking, and gently cleaning the tongue everyday by brushing it or using a tongue scraper you can obtain from a pharmacy.
One word of caution: don't stop any medication you suspect of a side effect without first discussing it with your prescribing doctor. While effects like black hairy tongue are unpleasant, they're not harmful—and you don't want to interfere with treatments for problems that truly are.
If you would like more information on reactions to medication that might affect your oral health, please contact us or schedule an appointment for a consultation.
By Sandy Spring Dental Care
April 08, 2019
Periodontal (gum) disease can weaken gum attachment and cause bone deterioration that eventually leads to tooth loss. But its detrimental effects can also extend beyond the mouth and worsen other health problems like heart disease or diabetes.
While the relationship between gum disease and other health conditions isn't fully understood, there does seem to be a common denominator: chronic inflammation. Inflammation is a natural defense mechanism the body uses to isolate damaged or diseased tissues from healthier ones. But if the infection and inflammation become locked in constant battle, often the case with gum disease, then the now chronic inflammation can actually damage tissue.
Inflammation is also a key factor in conditions like heart disease and diabetes, as well as rheumatoid arthritis or osteoporosis. Inflammation contributes to plaque buildup in blood vessels that impedes circulation and endangers the heart. Diabetes-related inflammation can contribute to slower wound healing and blindness.
Advanced gum disease can stimulate the body's overall inflammatory response. Furthermore, the breakdown of gum tissues makes it easier for bacteria and other toxins from the mouth to enter the bloodstream and spread throughout the body to trigger further inflammation. These reactions could make it more difficult to control any inflammatory condition like diabetes or heart disease, or increase your risk for developing one.
To minimize this outcome, you should see a dentist as soon as possible if you notice reddened, swollen or bleeding gums. The sooner you begin treatment, the less impact it may have on your overall health. And because gum disease can be hard to notice in its early stages, be sure you visit the dentist regularly for cleanings and checkups.
The most important thing you can do, though, is to try to prevent gum disease from occurring in the first place. You can do this by brushing twice and flossing once every day to keep dental plaque, the main trigger for gum disease, from accumulating on tooth surfaces.
Guarding against gum disease will certainly help you maintain healthy teeth and gums. But it could also help protect you from—or lessen the severity of—other serious health conditions.
If you would like more information on preventing and treating gum disease, please contact us or schedule an appointment for a consultation. You can also learn more about this topic by reading the Dear Doctor magazine article "Good Oral Health Leads to Better Health Overall."